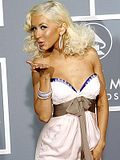 CHRISTINA AGUILERA
The Grammy performer (and winner, for best pop vocal) goes back to basics with her crisp, white Ungaro gown. So where's her best accessory – husband Jordan Bratman? Off getting a haircut.
MANDY MOORE
Matchy-matchy? Not so much. Moore – who has an album coming out later this year – wears a floral-and-polka-dotted flowing dress on the red carpet.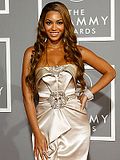 BEYONCÉ
Dreamgirl, indeed! The singer shines on the red carpet, wrapping up in a soft pink satin gown.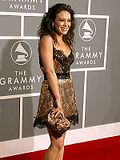 HILARY DUFF
Curl power! The newly single star – with a new curly 'do – looks ready for the afterparties in her flirty gold mini.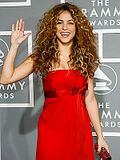 SHAKIRA
Her hips don't lie, but they sure look good as they shake their way down the red carpet in a slinky, red Carolina Herrera gown.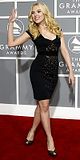 SCARLETT JOHANSSON
The actress – who appeared in Justin Timberlake's video for "What Goes Around Comes Around" – vamps it up in a sexy Monique Lhuillier gown.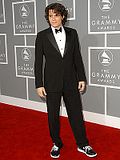 JOHN MAYER
Blending an Armani tux with Nike kicks, Mayer, who is nominated as a solo artist and with the John Mayer Trio, makes his way down the red carpet.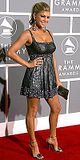 FERGIE
So that's what "Fergalicious" looks like! The Black Eyed Peas singer goes for a G-L-A-M-O-R-O-U-S look in her flouncy blue Bagdley Mischka dress.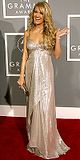 CARRIE UNDERWOOD
Already a winner for best female country vocal, the country gal scores another win with her streamlined silver sheath.